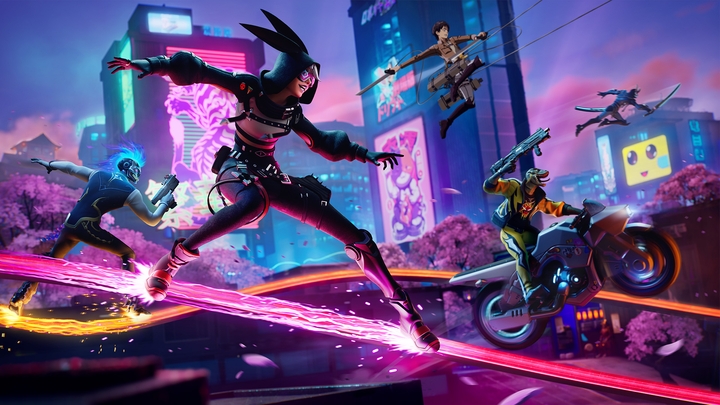 Chapter 4 Season 2: MEGA
Patrol the skies of MEGA City from above on Grind Rails, swerve the streets below on the Rogue Bike or Nitro Drifter, and sharpen your skills with weapons of the future.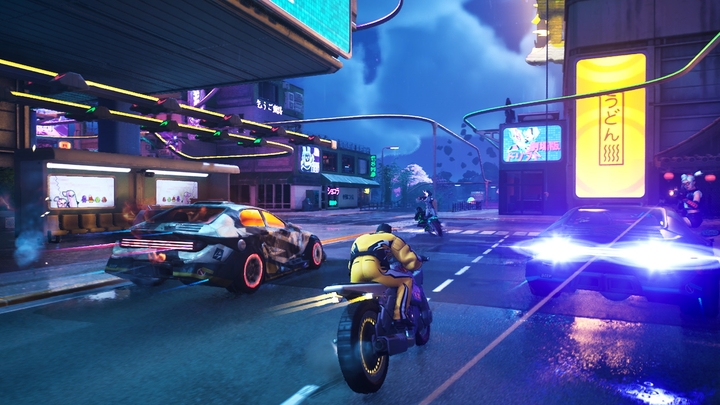 MEGA Fast
Gone in a flash! Ride in the sleek, two-person, aerodynamic Rogue Bike or drift around the bend with the whole Squad in the Nitro Drifter.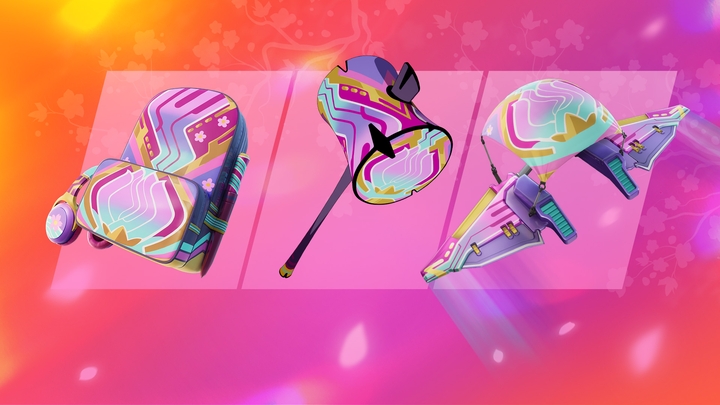 Spring Breakout Quests
Spring into action and complete Spring Breakout Quests by April 11 to earn the Bloomback Sack Back Bling, Nannerbloom Hammer Pickaxe, and the Fresh Flyer Glider.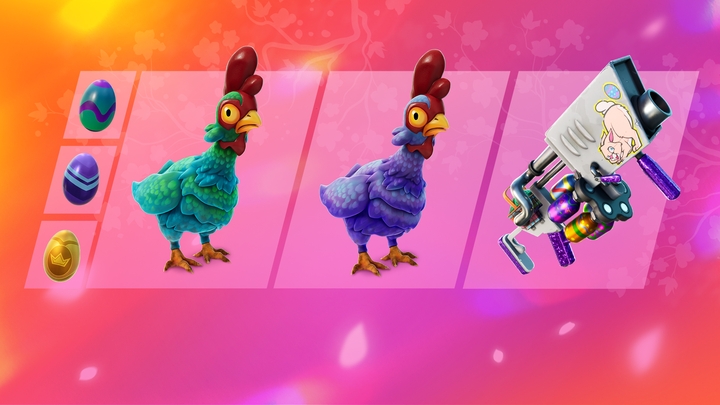 Chicken or the Egg?
Let your eggcitement bloom with chickens, eggs, and the Egg Launcher! Heal Eggs will restore Health and Shields, Hop eggs will provide a low gravity effect and provide Health, and Golden Eggs will grant Bars.